Our Story
The story of a family meat business that began in the rural Karoo in 1905 and continues in the form of a gourmet burger restaurant located in a busy neighbourhood of a South African city.
What's with the 1905?
Okay, so we haven't been selling burgers since 1905, it's a reference to legacy.  The handing down from one generation to the next.  In our case it has been the commitment to good quality meat.  We are meat snobs and we have been since 1905.
Making burgers good
Behind the concept of a burger restaurant with a mission to making burgers good, are Freddy and Anna Heydenrych. The couple have been building their burger dream since 2016 when they first opened the doors to their first full-time restaurant, a burger bar in the Baakens Valley.  Fred left the corporate world to follow a passion and build on the legacy of his family's meat history.  Freddy and Anna are also passionate about creating sustainable employment and development opportunities for their staff within their company.  You can find out more about working for Frederick & Son here.
Moving out of the valley
A new year brought new things as Frederick & Son moved out of the Baakens Valley in January 2020 to share space in collaboration with award-winning local coffee shop, Holiday Coffee Co in Walmer.  A bigger and more accessible space created possibility for growth and the team enjoyed three months of preparation for the next season.  
We have been closed since March 2020, until we are able to open again, we are doing our best to continue to support our staff.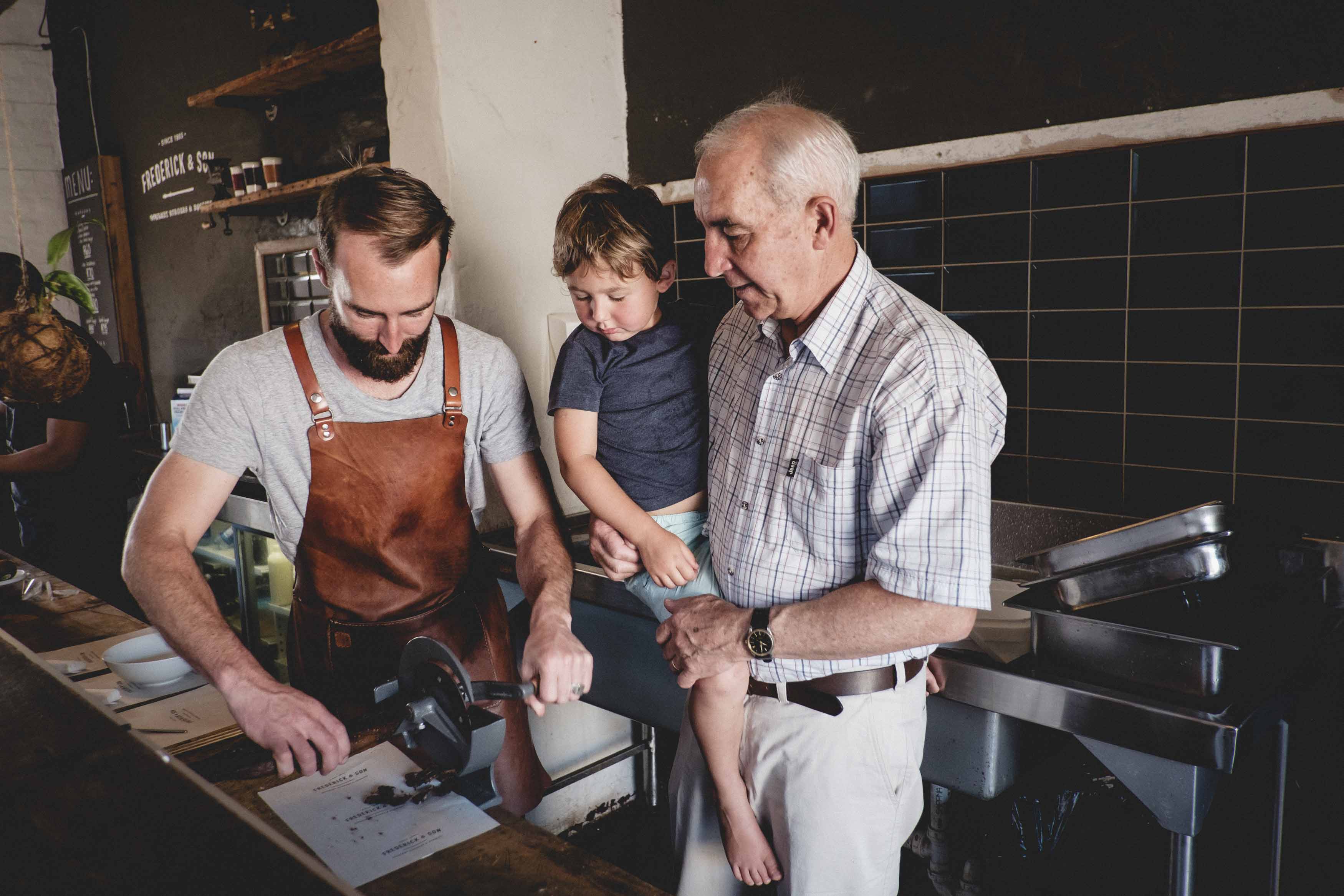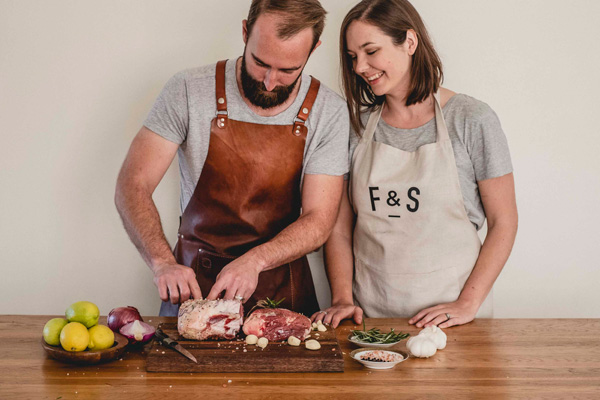 Everybody deserves to eat good burgers
We are not currently open. Follow us on social media for updates.
Some of our favourite latest reviews
So my fiancé and I finally went there today!!! I have not tasted such brilliant restaurant food in a long time!!!
you know when every bite makes you make an involuntary sound of enjoyment, this was it, my fiancé is a chef too and we absolutely loved it, the service was great, the atmosphere is easy. The owner, his beautiful wife and their staff are approachable.
We had their 2 classic burgers, the smokehouse and I had the jalapeno burger OMW 
My fiancé Ismail Begg was so impressed by the ACTUAL chips, not frozen, CUT POTATOES!😂 EVERYTHING IS OWN MADE. 
LOVE LOVE LOVE LOVE.
THEIR BELGIUM WAFFLES!!!!!!! 
I said enough, just go eat their food please
A Gem of a place, had the Wednesday burger special there last night with the family and it was the best burgers I have eaten in Port Elizabeth. 
The chilli poppers is really a must try. 
You will see us more often. 
Thank you
We visited after SAA's inflight magazine said it was where to find the best burgers in PE
Dylan and Gracious giggled on hearing it and got down to showing us it was justified
… my hubby had his Well Done and chef Gracious still got it juicy and delicious
… and the crispy onion rings are abundant
Well worth the SAA accolade