Our Menu
We know what goes into each burger patty because we make them ourselves according to the Frederick & Son recipe.  Artisan buns are delivered daily and all chips are hand cut.
C L A S S I C   B U R G E R S
150g beef patty on an artisan bun.  All classic burgers include tomato,
lettuce, gherkins +  onion.
THE CHEESE BURGER
cheddar cheese + BBQ sauce
FREDDY'S FAVOURITE
hoisin mayo
HELLO JALAPENO
spicey jalapeno sauce
FETA IS BETTER
creamy feta sauce
R 6 5
THE SMOKEHOUSE
smokey sauce topped with bacon + crispy onion
R 7 5
VEGETARIAN/VEGAN OPTION AVAILABLE
substitute the beef patty on any of our classic burgers for our vegan patty
D O U B L E    P A T T I E S
Two 100g beef patties stacked between layers of tasty, fresh ingredients. 
BACON, AVO & FETA
it's in the name
BEET & BLUE
beetroot marmalade + blue cheese
R 9 0
D O E S N ' T    S A Y    M O O
Deboned Karoo leg of lamb minced into a patty together with our secret spice mix.
or a juicy marinated chicken breast
CHICKEN BURGER
marinated chicken breast on an artisan bun served with
creamy feta sauce, mozzarella cheese + standard relishes
R 8 5
LAMB BURGER
succulent karoo lamb patty topped with chimichurri sauce + red onion
R 9 5
E X P E R I M E N T A L    B U R G E R S
A little fun experimenting in the kitchen as led to our experimental burgers.
THE RELIC
our own twist on the south african classic, monkey gland sauce,
topped with an onion ring
THE BOOTLEGGER
bacon + pineapple ring with a rum glaze made with locally produced rhino rum
R 7 5
THE HARLEM
deep-fried mozzarella, peach preserve + wild rocket
THE FADZY
blue cheese, pear + ginger preserve, bacon + walnuts
R 8 5
THE HANSIE
goat's cheese, fresh beetroot, wild rocket + cripsy sage
R 9 0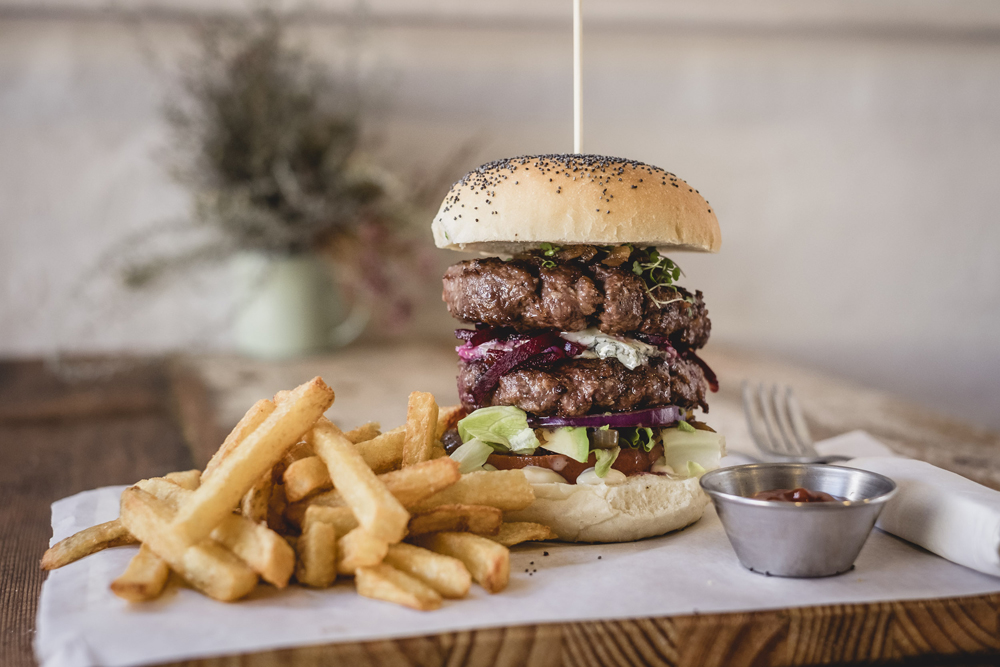 C O U S    C O U S    S A L A D    B O W L S
Our salad bowls are packed with healthy goodness, vibrant colours and contrasting textures.
COUS COUS + GRILLED VEG SALAD BOWL
selection of grilled vegetables with toasted seeds + feta cheese,
spiced chicken, served with a balsamic vinaigrette
BURGER BOWL
our 150g patty smothered in brie cheese with a
warm cous cous and mixed vegetable salad,
served with a balsamic vinaigrette
BLUE CHEESE, WALNUT AND CHICKEN BOWL
fresh green salad with blue cheese, walnuts and grilled chicken,
served with a honey vinnaigrette
R 8 5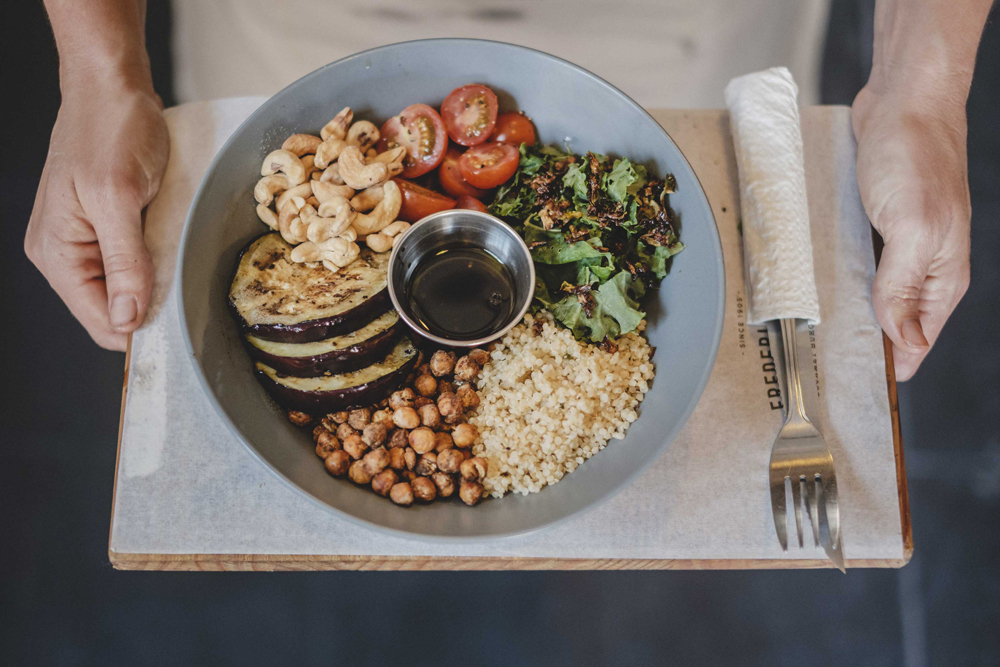 S I D E    D I S H E S
Perfect for adding to any of our burgers or other main dishes
or as a snack on their own
CHIPS……R 2 0
SWEET POTATO FRIES……R 3 5
ONION RINGS……R 2 0
SIDE SALAD……R 3 0
ZUCCHINI HAYSTACK……R 4 0
FANCY FRIES……R 4 5
CHILLI POPPERS……R 4 0
S N A C K
Perfect for when you just fee like something snacky.
CHICKEN NUGGETS……R 4 0
OLIVE BOWL……R 2 0
BILTONG BOARD……R 6 5
F O R    S H A R I N G
ALL THINGS FRIED
chips, chilli poppers, onion rings, zucchini haystack + chicken nuggets
FREDDY'S SNACK BOARD
a selection of snacks including biltong, cheese, olives, bread, crackers + condiments
(exact selection depends on availability)
R 1 4 0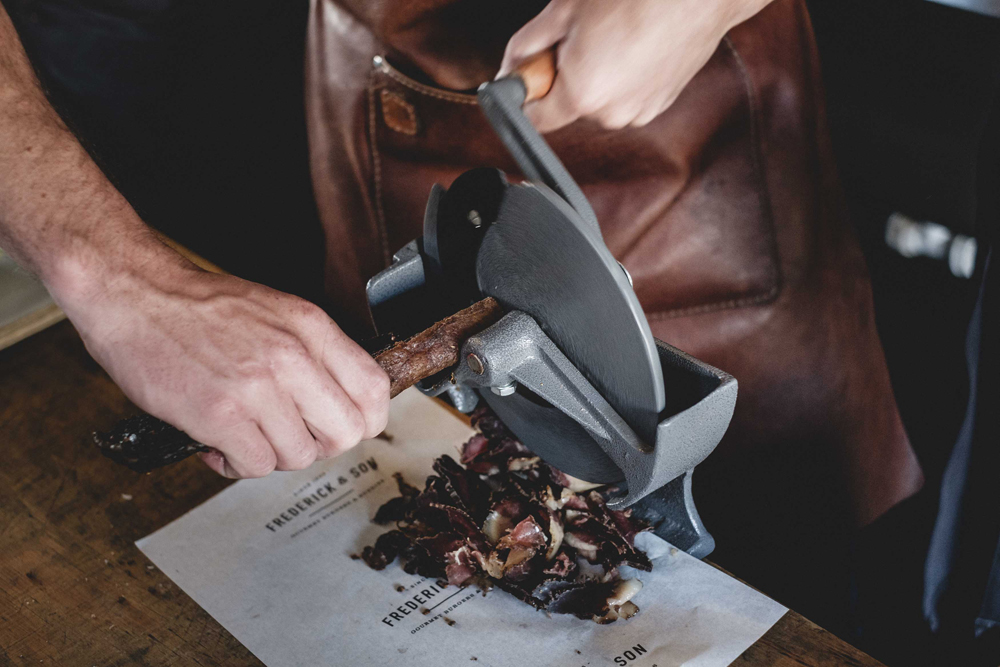 F O R    T H E    L I T T L E    O N E S
Our kid's menu takes the tastes of our littlest customers into consideration
while treating them to our quality meat and baked items.
KIDDIE'S BURGER
keeping it simple for the kids: beef patty on an artisan bun, topped with…
tomato sauce, served with a small portion of chips
R 4 5
CHICKEN NUGGETS
portion of chicken nuggets served with tomato sauce
R 4 0
KIDDIE'S SNACK BOARD
chicken nuggets, tomato + cheese skewer, with a small portion of chips
R 5 5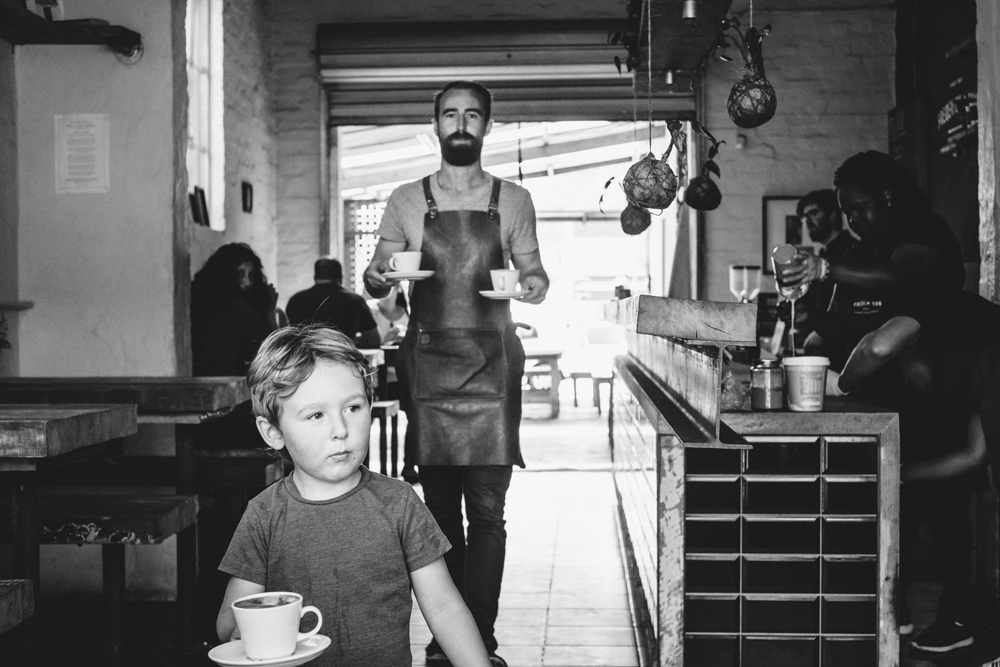 W A F F L E S
Tasty Belgian waffles served with your choice of cream or ice cream.
CLASSIC WAFFLES
classic syrup
R 4 0
rhino rum syrup
holiday coffee syrup
R 4 5
OVER THE TOP WAFFLES
THE CHOCOLATE ONE
drizzled with chocolate syrup, topped with oreas and smartie sprinkles
R 6 0
NUT LOVERS
choc nut spread, sprinked with nuts and drizzled with plain syrup
R 6 0
THE WAFFLE BOSS
smothered in homemade salted caramel sauce, topped with fresh bananas
R 6 0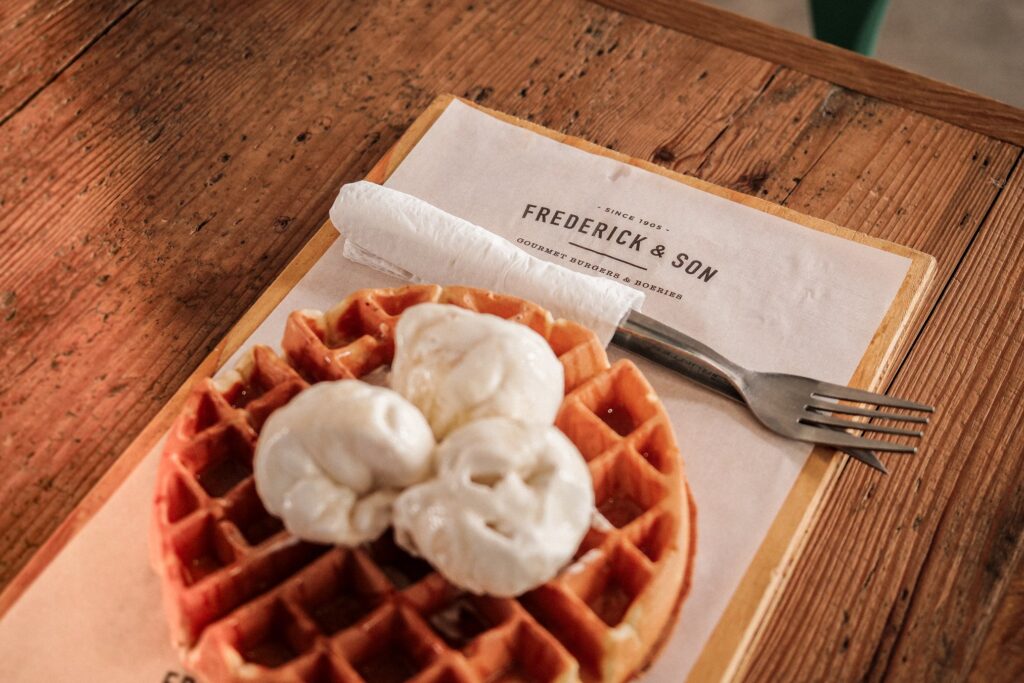 R  E  F  R  E  S  H
KOMBUCHA ……R 3 5
SOFT DRINKS……R 1 8
GRAPE/APPLETIZER……R 2 5
BOTTLED WATER (still or sparkling)……R 1 8
M  I  L  K  S  H  A  K  E  S
LARGE……R 3 8       KIDDIES…..R25      
Chololate / Strawberry / Salted Caramel
C  O  F  E  E
ORDER FROM HOLIDAY COFFEE Co.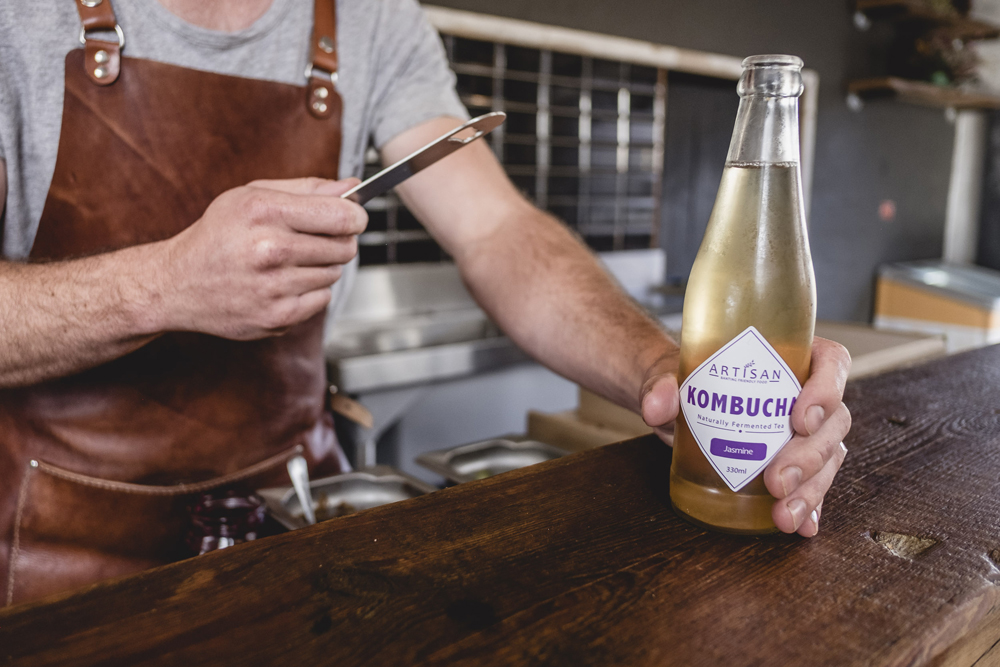 Some of our favourite latest reviews
A regular place we go for the tastiest gourmet burgers in town.  They have damn fine coffee too. Pop in, come hungry, you won't be sorry and you will be back soon.  Their prices are dog cheap compared to franchised eateries and the quality is simply lightyears beyond that so great value for money!
Good burgers, good service! This might be my new happy place!
The bespoke burgers at Frederick & Son are simply scrumptious and the Wednesday burger special is a great deal for those looking for a meal that is made from the very best wholesome ingredients.
The quality can be tasted in every mouth watering munch of the very tasty burgers.